Characters: Germany, Austria and Prussia - Axis Powers Hetalia
Date: Sunday April 4th 2010
Location: Washington State Convention and Trade Center - International Meeting Place
Photographer: Hideaki
Only a month late! :D;; We took these pics on the last day of Sakuracon in a one hour photoshoot. We were really happy to wear these costumes even for such a short while. There will definitely be more German Trio in the future.
[PoSms]
Qire - Germany
Malaria - Austria
Yagi - Prussia
[PREVIEW]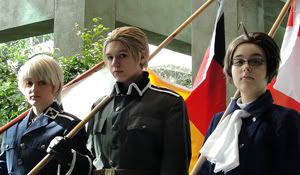 The preview image in its full glory: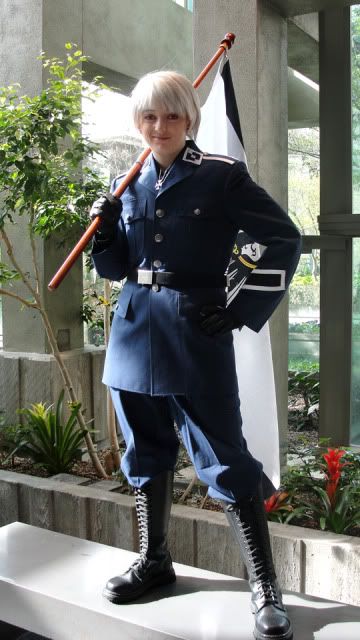 Prussia thinks he's just
so cool.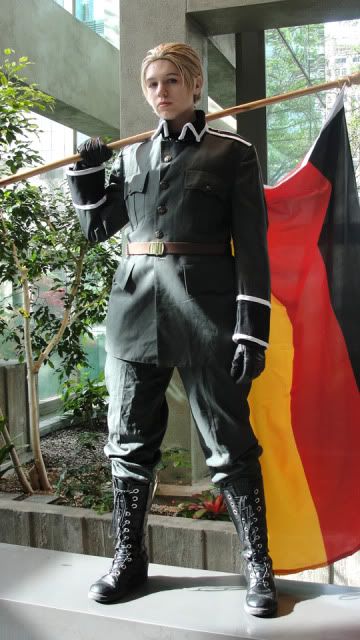 But it's really Germany who has it together.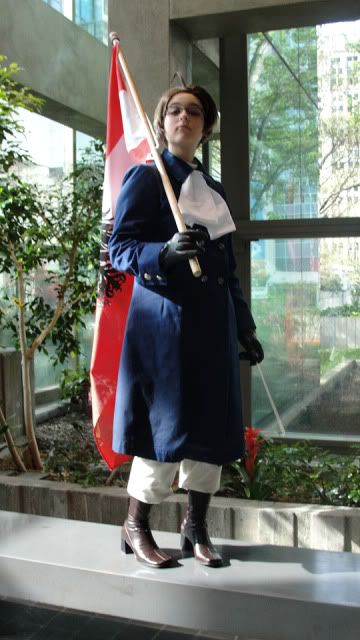 And Austria is... blurry. He still wields a mean baton.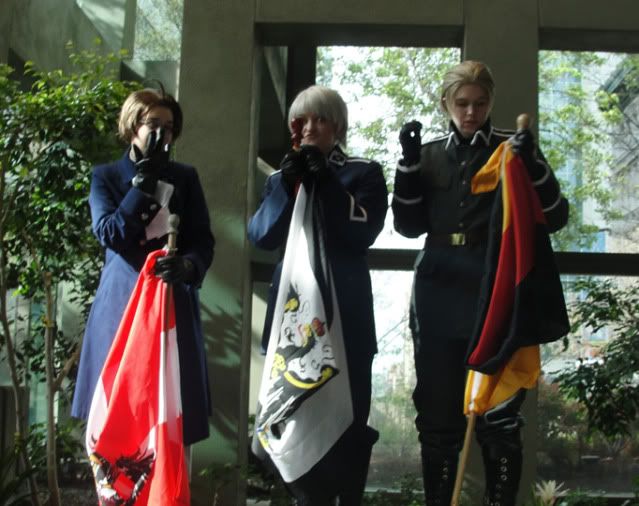 We are exactly this awesome all the time.
Prussia doesn't know the meaning of dignified.
Good thing Austria knows what to do in this situation.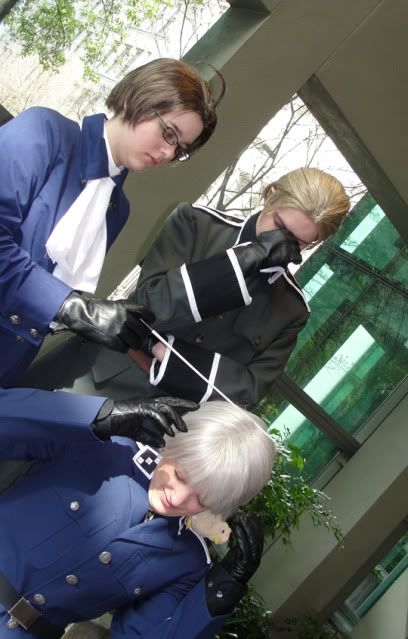 Onto the individual shots!
Germany: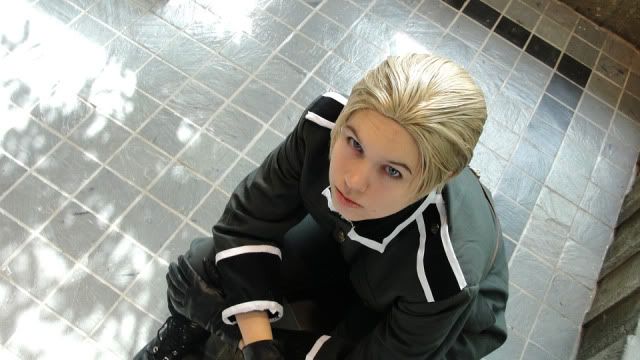 Germany would like to remind you all that he is dangerous.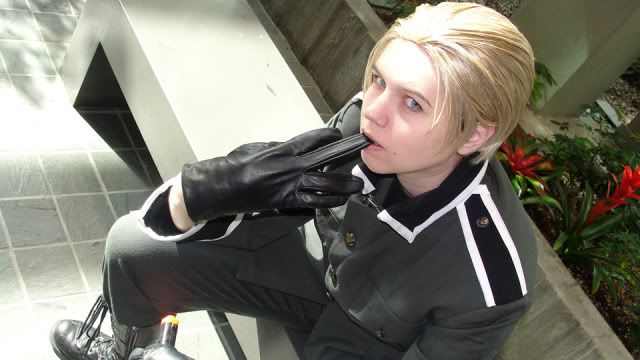 And possibly something of a sexpot.
Austria:
Austria the
benevolent
aristocrat.
Prussia: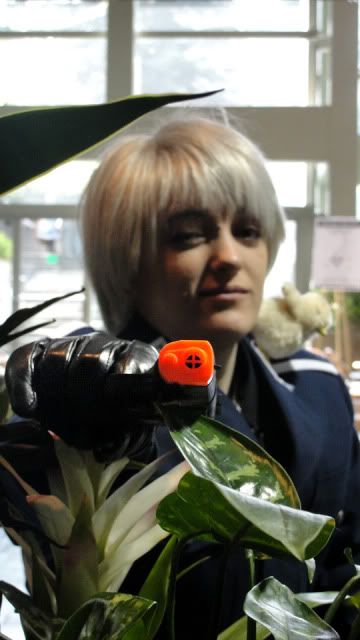 Jurassic Hetalia. (If you see this face, please run away.)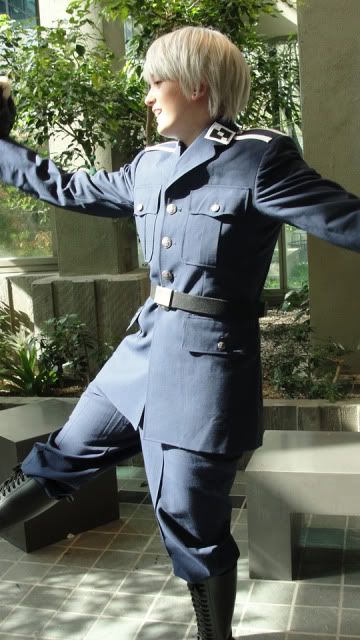 What is Prussia so excited about?
Obviously something cute!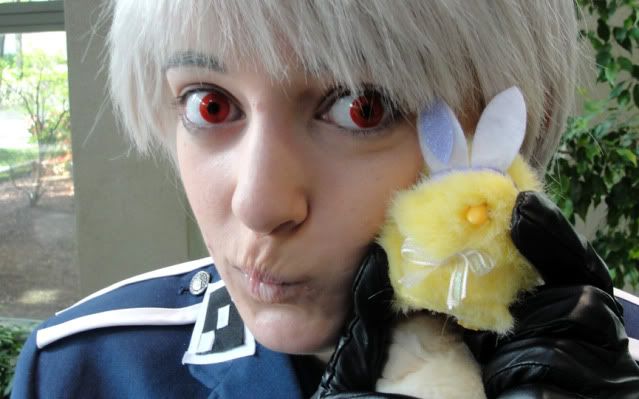 Pairing shots! (Well, kind of.)
Prussia and Germany: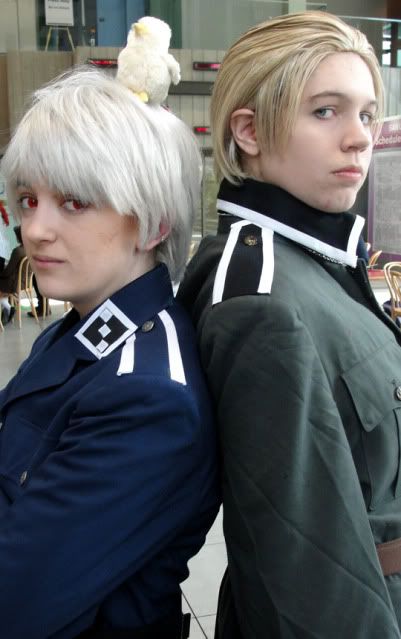 Back to back against the world.
... Or not.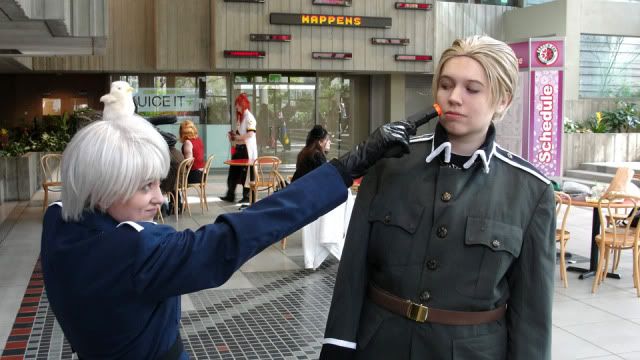 Prussia: "I can shoot you if I wanna!"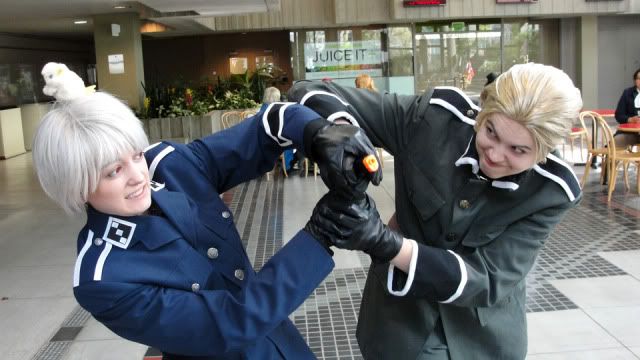 Germany: "
You really can't.
GIVE ME BACK THE GUN!"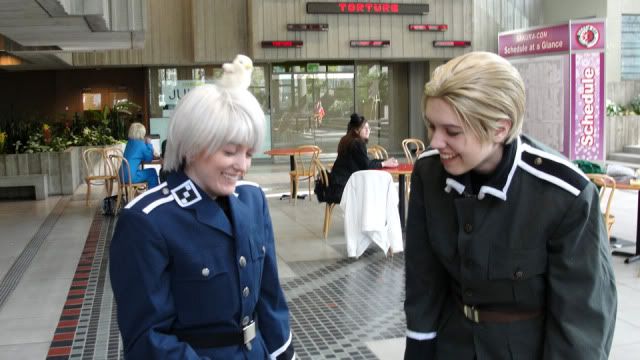 You know it's okay 'cause Germany's smiling.
Prussia and Austria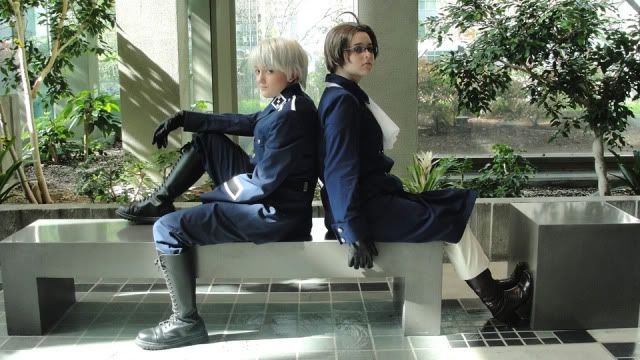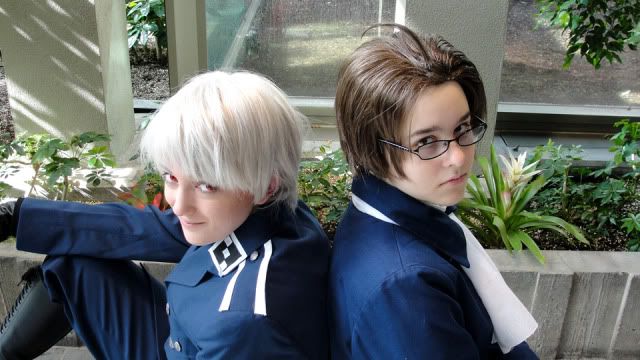 Oldest archrivals...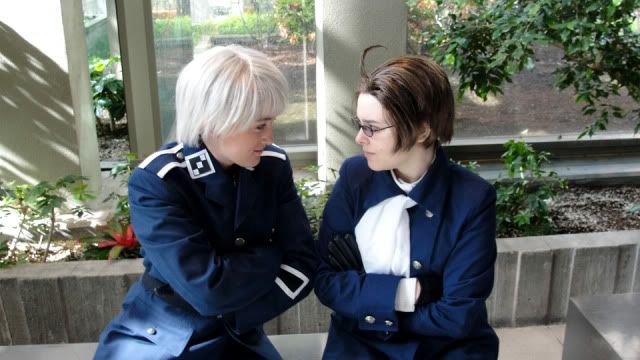 Best frenemies...
Childish jerks. Prussia, smudging the glasses is just unfair!
Austria and Germany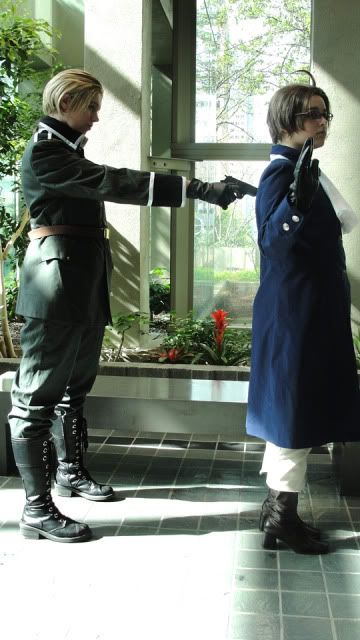 "Is this what you wanted? I'm surrendering"
"But that doesn't mean I don't resent you."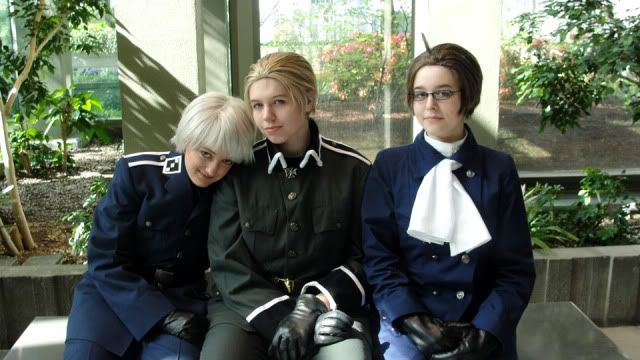 For a while, they can all get along.
Until... PRUSSIA BEAR STRIKES.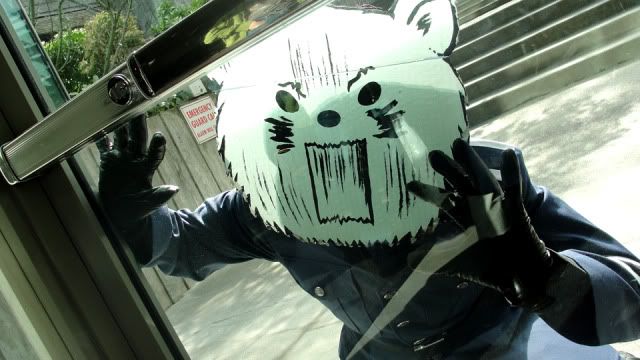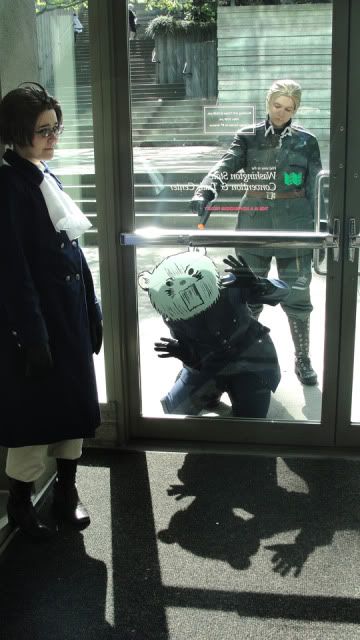 Austria is probably going to have nightmares. Germany knows what to do with this kind of public menace.
And for our last picture, a geography joke!
Seriously, check out this map.
We're kind of ridiculously proud of ourselves for getting this right off the top of our heads.
I hope you enjoyed our pictures and thanks for checking them out~.
[DESCRIPTION]
Current Mood:

cheerful